Instagram will temporarily abandon its controversial full-screen feed rollout and recommend fewer posts from profiles that users don't follow, after global backlash to its new format.
The changes, which were part of a trial that was roundly criticised for making the app less personal and more like TikTok, attracted the scorn of some of the platform's biggest celebrities including Kylie Jenner and Kim Kardashian. Despite using the platform as a marketing pillar of their personal brands, the influencers shared posts that called on the app's owners to "Make Instagram Instagram again".
Instagram will temporarily ditch its fullscreen mode trial after backlash from users.CREDIT:INSTAGRAM
Users criticised the fact that they were seeing less content from their friends, and more third-party videos and posts injected into their feeds by Instagram's algorithm. The trial's pause was announced by Instagram's head Adam Mosseri in an interview with tech newsletter Platformer. He said he was "glad we took a risk", but admitted that the feed was not delivering an enjoyable user experience.
"If we're not failing every once in a while, we're not thinking big enough or bold enough," he told the newsletter. "But we definitely need to take a big step back and regroup. [When] we've learned a lot, then we come back with some sort of new idea or iteration. So we're going to work through that."
Mosseri defended the company's increased focus on video content, saying the number of people engaging with videos on the platform was growing exponentially.
The fundamental question at the heart of the changes, Mosseri said, was the future of the feed.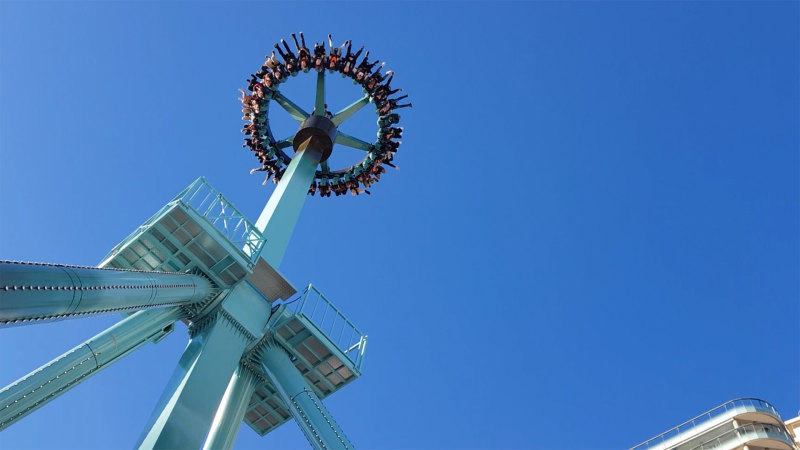 "People think of us as a feed app because we started as a feed app. When we launched Instagram, there were no stories, there were no DMs. What's happened over the last decade is that how people share with friends has changed," he said.
"[The way people share] has shifted to stories, and it has shifted to DMs and to group chats. More photos and videos are shared in DMs in a day, than are shared into stories. And more photos and videos are shared into stories in a day than are shared to feed."
The trial will finish nearly as quickly as it mysteriously appeared. Mark Zuckerberg, chief executive of Instagram owner Meta, announced the trial in mid-June.
Instead of featuring square, landscape and portrait posts that users could scroll through as normal, Instagram began making posts full-screen, forcing users to scroll one-by-one through each.
With a near-identical user experience to video content app TikTok, the feed also featured more reels (short, portrait-style videos). It also featured far more advertising and posts from pages users did not currently follow, in a bid to expose users to new creators and accounts.
TikTok's global rise has caused concern for the social platform. Instagram reports 1.3 billion users, while relative newcomer TikTok sits just behind on 1 billion profiles.