Infowars founder Alex Jones must pay $45.2 million in punitive damages to the parents of a first-grader killed in the 2012 Sandy Hook Elementary School massacre, a Texas jury ruled on Friday.  
The amount is less than the $150 million sought by parents Neil Heslin and Scarlett Lewis, whose 6-year-old, Jesse, was one of the 19 children and six staff members killed in one of the deadliest school shooting in U.S. history. However, it is significantly more than the $2 million Jones said it would take to "sink" him and his company.
Jurors, on Thursday, first awarded Heslin and Lewis $4.1 million in compensatory damages, marking the first time the Infowars host has been held financially liable for spreading lies about the Sandy Hook shooting.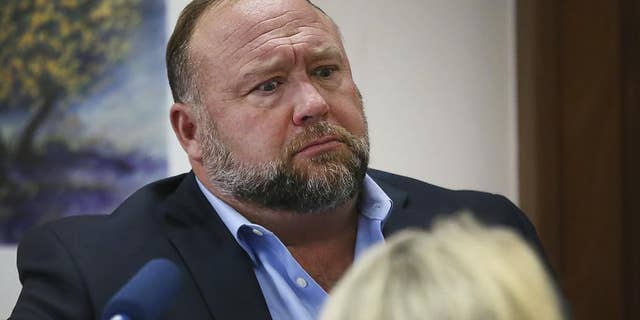 In 2012, Jones falsely claimed the Sandy Hook shooting was a hoax orchestrated by the government in order to tighten gun laws.
Wesley Ball, representing Jesse's parents, argued that only such a large sum would be enough to "take the bullhorn away" from Jones.
"I ask that with your verdict, you not only take Alex Jones' platform that he talks about away. I ask that you make sure that he can't rebuild the platform. That's what matters," he said. "That is punishment, that is deterrence."
Two weeks ago, Infowars' parent company, Free Speech Systems, filed for bankruptcy shortly before Jones' trial began. 
Jones still faces two other defamation lawsuits from Sandy Hook families in Texas and Connecticut.
By Sarah Rumpf | Fox News